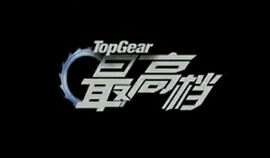 Top Gear China is the Chinese adaption of the popular BBC television series, Top Gear. Top Gear China premiered on Shanghai Dragon TV, on November 2014.
One of the show's episode was leaked online in 2013, but the rumors were dismissed as false. The leaked footage showed three presenters in a studio as well as a race between a Cadillac and a donkey. In November 12, 2014, BBC formally launched the Chinese version of Top Gear.
Presenters
Edit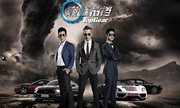 Similar to other adaptions of Top Gear, the show is presented by 3 hosts. The first presenter is Richie Jen, a pop star, motor journalist and a rally driver. The second host is Tian Liang, an actor and a two time Olympic gold medalist in diving. The other host is Cheng Lei, a popular presenter in Shanghai Dragon TV.
Top Gear China's format is extremely similar to Top Gear UK. Top Gear China has a car review, news section, challenges, a segment similar to Top Gear UK's Star in a Reasonably-Priced Car featuring a China-built Ford Focus and epic races.
Ad blocker interference detected!
Wikia is a free-to-use site that makes money from advertising. We have a modified experience for viewers using ad blockers

Wikia is not accessible if you've made further modifications. Remove the custom ad blocker rule(s) and the page will load as expected.