Renault Clio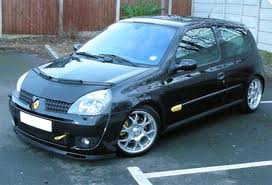 The Renault Clio is a supermini car produced by the French automobile manufacturer Renault. Originally launched in 1990, it is currently in its third generation. The Clio has seen substantial critical and commercial success, being consistently one of Europe's top-selling cars since its launch, and it is largely credited with restoring Renault's reputation and stature after a difficult second half of the 1980s. Symbol of its success and its longevity, the Clio is the only car to have been elected European Car of the Year twice, in 1991 and in 2006. The Renault Clio buoyed by its success all over the world is now looking to set foot in India. Renault Executive VP Philippe Klein said "In January 2012 we will launch a hatchback in B to B+ segment and it is specifically designed for the Indian customers by our Mumbai centre".
Ad blocker interference detected!
Wikia is a free-to-use site that makes money from advertising. We have a modified experience for viewers using ad blockers

Wikia is not accessible if you've made further modifications. Remove the custom ad blocker rule(s) and the page will load as expected.