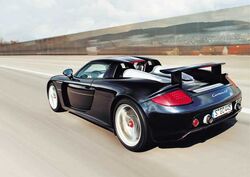 To start his Jezza review he looked at it from what he callled "a German's point of view" by weighing the clutch.
The car had V10 engine and Clarkson described it as biblical performance, despite him being a Ferrari lover but he thought the styling was so brilliant. It isn't a good car for handling but he thought it was mind-blowingly good.
Ad blocker interference detected!
Wikia is a free-to-use site that makes money from advertising. We have a modified experience for viewers using ad blockers

Wikia is not accessible if you've made further modifications. Remove the custom ad blocker rule(s) and the page will load as expected.