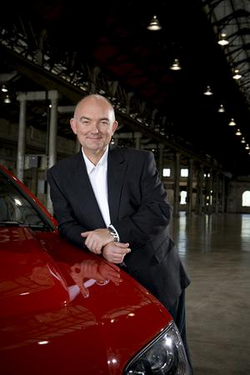 James Morrison AM is an Australian jazz musician, composer and television host. He hosted the second season of now cancelled Top Gear Australia, along with Steve Pizzati and Warren Brown. Morrison replaced touring car driver Charlie Cox, who quit the job after not finding enough time to film for the show.
James and Warren were replaced by Ewen Page and Shane Jacobson when Top Gear Australia switched broadcasters for its third series. Steve was the only presenter to survive the move.
Prior to becoming host, James Morrison appeared as a Star in a Bog Standard Car in the sixth episode of the first series and set a lap time of 1:26.46 around the test track in a Proton Satria Neo, which was the fastest time but was removed from the board after Morrison became a presenter in Series 2.
So far, he's the only presenter of Top Gear to receive an order of chivalry.
Ad blocker interference detected!
Wikia is a free-to-use site that makes money from advertising. We have a modified experience for viewers using ad blockers

Wikia is not accessible if you've made further modifications. Remove the custom ad blocker rule(s) and the page will load as expected.