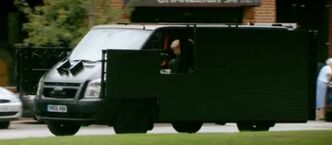 The Invisible Car was created by the Top Gear team to prove that invisiblity wasn't science-fiction in the 50 Years of Bond Special, after critics claimed that the invisble car in "Die Another Day" was sci-fi. The car was driven around town by Richard Hammond.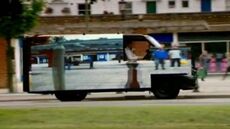 The invisible car was based upon a modern Ford Transit van, and was mostly covered with flat-screen TVs, with an exception of the windscreen, side windows and front doors. Due to the number of TVs, a man had to sit in the back and operated a generator. When the Particularly Enigmatic New Invisibility System was turned on, recordings from the sides of the car would be displayed in the TVs, making the car appearing 'invisible'.
Ad blocker interference detected!
Wikia is a free-to-use site that makes money from advertising. We have a modified experience for viewers using ad blockers

Wikia is not accessible if you've made further modifications. Remove the custom ad blocker rule(s) and the page will load as expected.