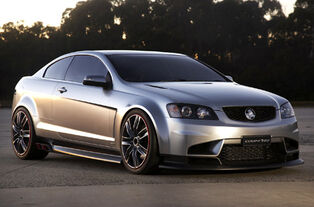 One of the varients of this type of Australian car won Top Gear's best muscle car of the year.The Holden Monaro is an car that was produced by GM Holden Ltd, an Australian subsidiary of General Motors, between 1968 and 1977 and between 2001 and 2005. Since 1968, three generations of the Monaro have been made.
Ad blocker interference detected!
Wikia is a free-to-use site that makes money from advertising. We have a modified experience for viewers using ad blockers

Wikia is not accessible if you've made further modifications. Remove the custom ad blocker rule(s) and the page will load as expected.