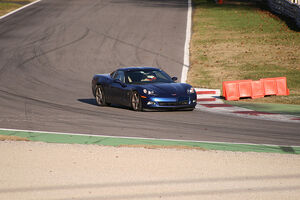 The Corvette C6 is one of the latest in a long range of Corvettes, Chevrolet's muscle/sports car range which began in 1953. It is capable of reaching 175 m.p.h. in 1st gear and can outrun its own petrol (the petrol is ignited).
Ad blocker interference detected!
Wikia is a free-to-use site that makes money from advertising. We have a modified experience for viewers using ad blockers

Wikia is not accessible if you've made further modifications. Remove the custom ad blocker rule(s) and the page will load as expected.