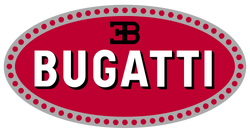 Bugatti was originally founded in Molsheim, France by Ettore Bugatti, an Italian genius described as an eccentric, with connections to Lamborghini and Ferrari, two other sports car manufacturers in Italy. The legendary company is originally known for producing some of the fastest and most exclusive cars in the world. Unfortunately, the arrival of World War II and the death of Ettore's son, Jean, began the decline of the company and the start of its financial trouble. They released one final car in the 50s and were eventually sold for its aeroplane parts division in the 1960s.
Today, it is owned by Volkswagen, whose groups have revived the name as a builder of very limited production sports cars, including the Bugatti Veyron.
Ad blocker interference detected!
Wikia is a free-to-use site that makes money from advertising. We have a modified experience for viewers using ad blockers

Wikia is not accessible if you've made further modifications. Remove the custom ad blocker rule(s) and the page will load as expected.