Brabus, founded 1977 in Bottrop (Ruhr Area), Germany , is a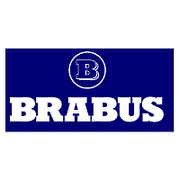 high-performance aftermarket tuning company which specializes in Mercedes-Benz, Smart and Maybach vehicles. Owned and founded by Prof. Bodo Buschmann in 1977, Brabus has since become the largest Mercedes tuner, other than Mercedes-AMG which became a DaimlerChrysler affiliate in the 1990s. Its competitors include Lorinser, Carlsson, Kleemann, and Renntech.
Ad blocker interference detected!
Wikia is a free-to-use site that makes money from advertising. We have a modified experience for viewers using ad blockers

Wikia is not accessible if you've made further modifications. Remove the custom ad blocker rule(s) and the page will load as expected.