Aston Martin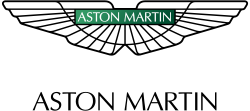 Aston Martin Is a car-company that creates stylish, slim looking cars. The first car they released was in 1921 and was Aston Martin's Standard Sports.The brand has starred many times on Top Gear.
Jeremy, James and Richard are all Aston fans and both the men and the cars have taken part in unusual challenges together. Richard, in a Vantage, raced a man on rollerblades; James drove an N24 around Europe on a journey to find the world's best road (despite drowning in his own sweat and suffering from a sore bottom); and Jeremy raced a DB9 down to Monte Carlo.
Top Gear has demonstrated why these thoroughbred supercars are as well-known as they are and will hopefully continue to do so for as long as possible.
Country of origin: England
Year started: 1913
First model produced: Aston Martin Standard Sports in 1921
Original owners of company: Lionel Martin and Robert Bamford
Badge: Lionel Martin was a successful racer at the famous Aston Hillclimb. He combined the names to get Aston Martin.
Trivia: In 1947 Aston Martin was bought by David Brown. His first car, in 1948, was a DB model, the beginning of a series still around today.
For a long time Aston Martins were made in Newport Pagnell, Buckinghamshire. Aston was recently bought by Ford and the Newport Pagnell factory recently closed.
Cars seen in Top Gear
Edit